My name is Kelsey Kuenning and I have worked with Condon Communication Specialist's (CCS) starting in 2020. I have truly enjoyed getting to know my coworkers and working closely with children and families over the past few months. Communication is very important which makes my work valuable and impactful.
Let me tell you a little bit about myself.
I live in New Bremen with my 7 year old son, Mason. Mason enjoys playing basketball, baseball, and riding his bike. We love to build Legos, sing in the car, and watch superhero movies together. I would not be the person I am today without him. In my free time I enjoy spending time with family and friends, listening to music, painting, and playing board games.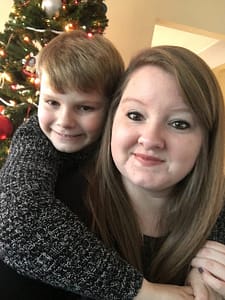 As far as my education, I earned my Bachelor of Science degree in Communication Sciences and Disorders (2016) and my Master of Science in Communication Sciences and Disorders with a specialization in Speech-Language Pathology (2018) from Bowling Green State University. During graduate school, I worked with individuals of all ages and abilities in private clinics, public schools, and skilled nursing facilities. This has provided me with a vast amount of knowledge when it comes to communication disabilities.
I am an ASHA certified speech-language pathologist providing speech and language therapy services at CCS. I specifically work with school-age students that have a wide variety of communication disorders and needs including articulation, receptive and expressive language, pragmatic/social language, and assistive technology needs.
I love working with children. I enjoy cultivating a safe space for students to learn and grow, while helping them find successful ways of communicating in their daily life. I have seen the ways that this has impacted the lives of children by helping them effectively express themselves.
I enjoy working for CCS because I get to collaborate with other speech-language pathologists in a creative environment, while helping children become more confident and effective communicators. I would love nothing more than to collaborate with more families and children to provide above and beyond care.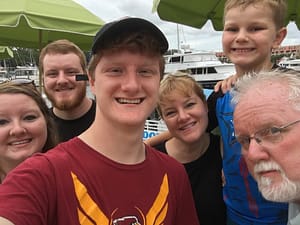 I love what I do and would like to show you! Schedule a consultation with us today. I look forward to the opportunity to get to know you!